How to Write a Documented Essay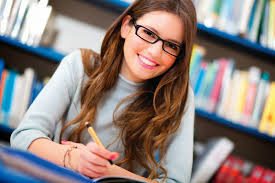 By writing a documented essay you will gain more experience in working with authentic documents, their interpretation and argumentation in favor of a given thesis. Perhaps you are afraid to write this type of paper or you are completely in the dark as regards of the way in which it should be done. Therefore, you have to follow a few rules and basic principles in order to accomplish the task.
First of all, it should be mentioned that a documented essay deals with a definite problem by using original documents (articles, books, interviews, memoirs, etc.). Besides, it allows for pluralistic analysis which takes into consideration different points of view; at the same time, it aspires towards defending only one thesis based upon the documents available.
Main features of a documented essay
You should know the following things about the documented essay before starting to write your essay: 
Documented essay is not a mere report, so it does not simply reflect facts and theories, but interprets them.
Documented essay turns around reliable sources and well-conducted analysis of the available views on a subject.
Documented essay requires a lot of knowledge in the field.
Documented essay avoids emotions and feelings. It is not important how you perceive the topic or what experience you have, but what matters are the facts according to the selected documents.
How to write a documented essay – 5 basic stages
Stage 1: discuss with your instructor
Writing a documented essay requires good communication between you and your instructor. Speak with him/her about the main goal of your essay, about the sources you should use, about an interpretation you would like to do, etc. Be open to the instructor's suggestions and requirements. On the other hand, do not totally rely on their assistance since the assignment should develop a given set of abilities in you.
Stage 2: define the topic and gather information
A well-defined topic is already half of the job. By having a good topic, you will be able to search for information easily. Select the topic which you are familiar with and which also allows for referring to a plenty of evidences and facts. For example, topics can be related to education, volunteering, family issues, social and economical problems, and so forth.
Afterwards, start gathering information. Search in libraries, on forums, online social networks, etc. Remember: it is better to use printed sources rather than web pages (this does not mean that you cannot refer to printed sources also available online). Write down facts, statistics, definitions, theories, names, etc. Then select only a small part of them; you need no more than 5-6 quotes which should take about one-sixth or one-seventh of the essay.
Stage 3: plan your work
Planning mainly depends on time at your disposal. Once you have gathered your material, it is easy to plan the draft. Plan the structure and order of the arguments and quotes. One of the methods employed during writing an essay may be to put quotes first, and then to interpret them (distribute the material on all pages and then write your analysis). Another method is to write the essay from the first page onwards. Also, don't forget to plan an academic style of reference: you will need it in all cases.
Stage 4: write the draft
Now you can simply follow the initial plan. Introduce the topic and context. Then present different opinions and views on the subject. Your thesis can be stated before or after other theories have been analyzed. The thesis statement should be 2-3 sentences long and cannot be changed during the writing process. Be careful especially when referring to documents: they should be relevant, reliable and cited in an absolutely correct way (you cannot change any word).
Stage 5: revise the paper
In this last stage you have to look for consistency and logical order. Also check for grammar and spelling mistakes. You may want to delete some phrases and replace them with others. We recommend you to do it if the phrase in question changes your thesis or is not relevant to your work.
Experience is the key to knowledge about how to write a documented essay. By attempting as many times as you can, you will improve your writing skills, and also your logical capacities. 
Place Order Now
That means source information.
You've already been writing documented essays.
You're advanced argument essay used sources.
And your synthesis used sources.
So both of those are types of documented essay.
Two other types of documented essays that you might write in a college class
are the documented critical essay, which is a research paper about literature.
And then also a documented research paper,
which you're going to learn more about in the next course in this specialization.
Then in the capstone for this specialization,
you'll actually write a documented research paper.
This is just a way to get you started and for
preparing you to write that full research paper.
One thing that will be different for the documented essay is that you are going to
choose your own topic for this assignment.
But you need to choose an interesting topic.
It also needs to be complex and academic.
That means you should not choose topics like sports or fashion or entertainment.
Those are not complex academic topics.
They might be complex, but they are not academic subjects.
Think of some topic that you might study in a college course.
That's the kind of topic you should choose for this essay.
And you also need to choose a topic that you can find enough sources on,
probably should not be a topic that just developed yesterday.
If something just developed yesterday there's probably not enough source
material on it.
You want to think of something that has been around for a year or two.
So that there will be some sources for you to find.
But because your topic is also supposed to be interesting,
don't choose a topic that has been written about for the past 20 years.
If it's something that there had been lots of opinions written about,
then it's not going to make a good topic for your documented essay.
Try to think of something that's fresh and
that you might have some new perspective on.
The other new thing for
this type of essay, is we're going to use a works cited page.
Any time you write a documented essay, you have to cite your sources.
And you have to list those sources in some kind of way.
Other formats have a different way of ding that.
What we're using is MLA format.
And in MLA format, you write your sources in a works cited page.
The works cited page is the last page of your essay.
If your essay is three pages, then your works cited would be the fourth page,
like it is here.
If your essay is nine pages, then your work cited page would be page ten.
Now work cited pages can be pretty complicated,
especially if you've never done one before.
And I'll show you how to do that in a different video